HND Letter 'D' black robin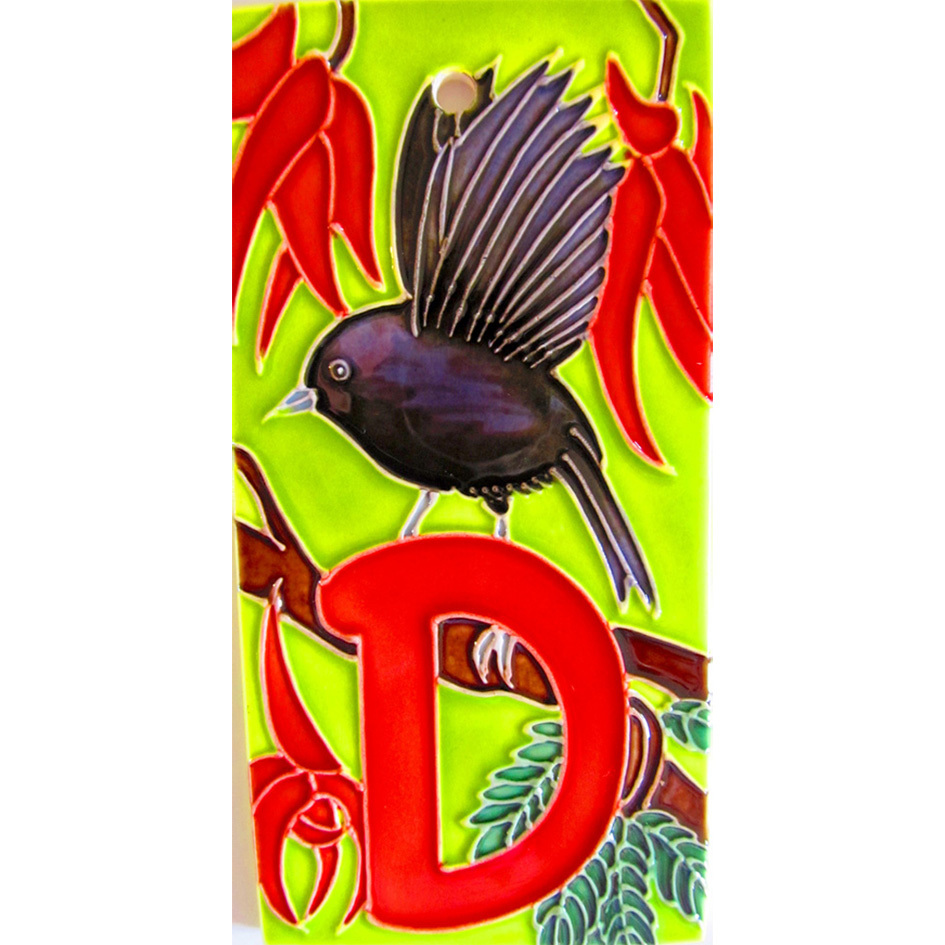 Letter 'D' under the feet of an endangered Black Robin. According to the Department of Conservation (DOC), "The recovery of the Chatham Islands black robin from the brink of extinction is an internationally renowned conservation success story. In 1972 wildlife officers could find only 18 black robins living on Little Mangere Island. In 1976 there were only seven birds left. These were all moved to Mangere Island where 120,000 trees had been planted to provide better shelter. By 1980 a further two birds had died, and none had bred. There were only five black robins in the world in 1980, with just a single breeding pair left. The outlook was bleak, but a dedicated team of New Zealand Wildlife Service staff took the daring step of cross-fostering eggs and young to another species to boost productivity. The last breeding pair named Old Blue (female) and Old Yellow (male), and a foster species, the Chatham Island tits, ended up saving the black robin from extinction. In early 2013, the black robin population was around 250. Numbers remain stable." Our ceramic house number tiles were designed here in New Zealand by Monique Endt, an accomplished artist from Auckland.
View your shopping basket or browse other items.
Other products you might be interested in