HN8 Number '8' New Zealand Kakapo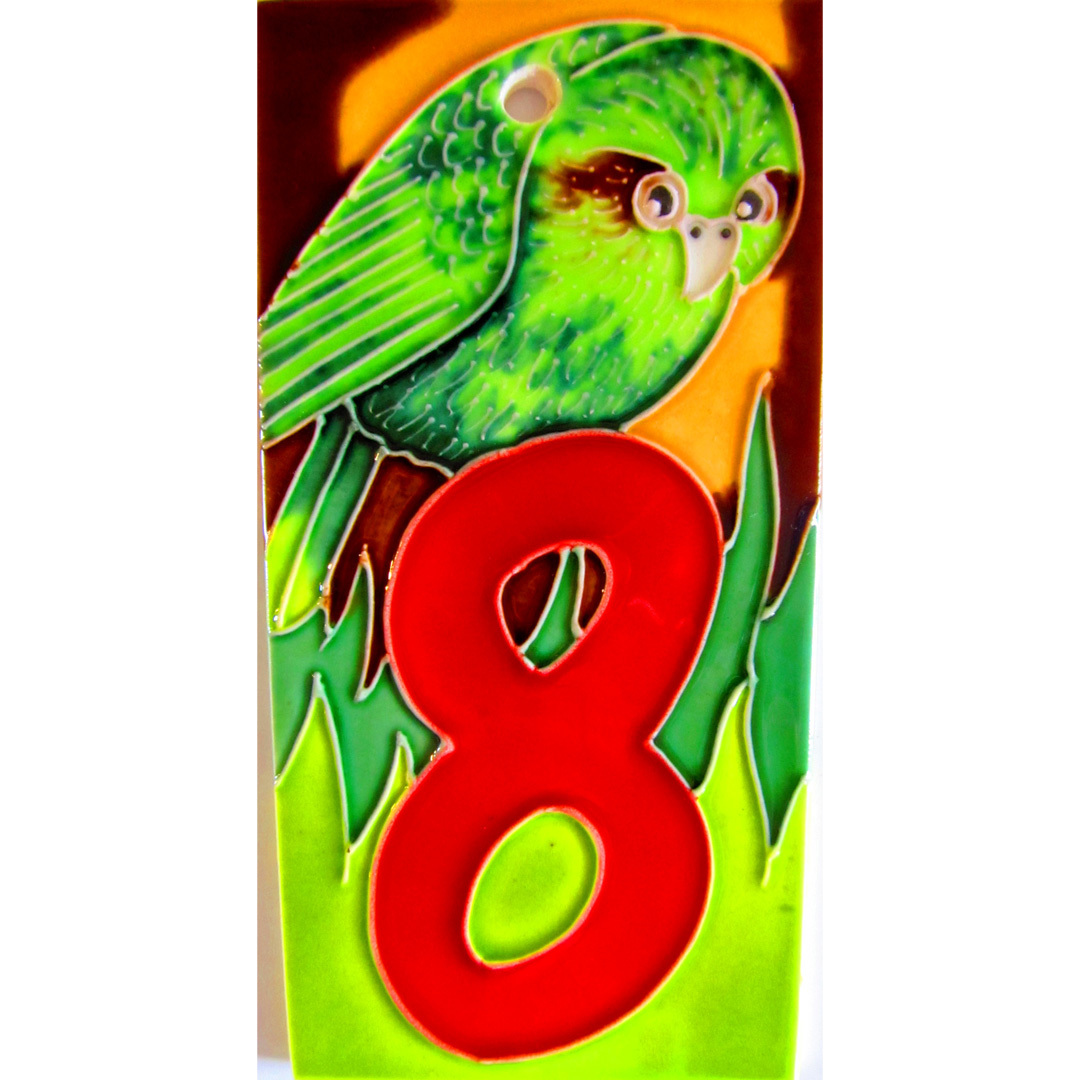 Red number '8' under the feet of the extremely endangered Kakapo nocturnal parrot. According to the Department of Conservation (DOC), "The kākāpō is a nocturnal, flightless parrot. And its strangeness doesn't end there. It's critically endangered and one of New Zealand's unique treasures. The history of kākāpō is a story of drama, despair and hope. Before humans arrived, kākāpō were abundant throughout New Zealand. Population numbers dropped swiftly due to hunting, introduced predators and land clearance. Conservation efforts began in 1894, but by the mid-1900s, kākāpō teetered on the edge of extinction. The kākāpō is a large green parrot with a distinctive owl-like face and a waddling gait. They cannot fly, but they climb well. Kākāpō are: nocturnal flightless the only lek-breeding parrot species in the world perhaps the longest-lived bird species in the world, estimated to reach 90 years the heaviest parrot species in the world – smaller females weigh 1.4 kg, and males 2.2 kg." Our ceramic house number tiles were designed here in New Zealand by Monique Endt especially for Wildside Gifts.
View your shopping basket or browse other items.
Other products you might be interested in